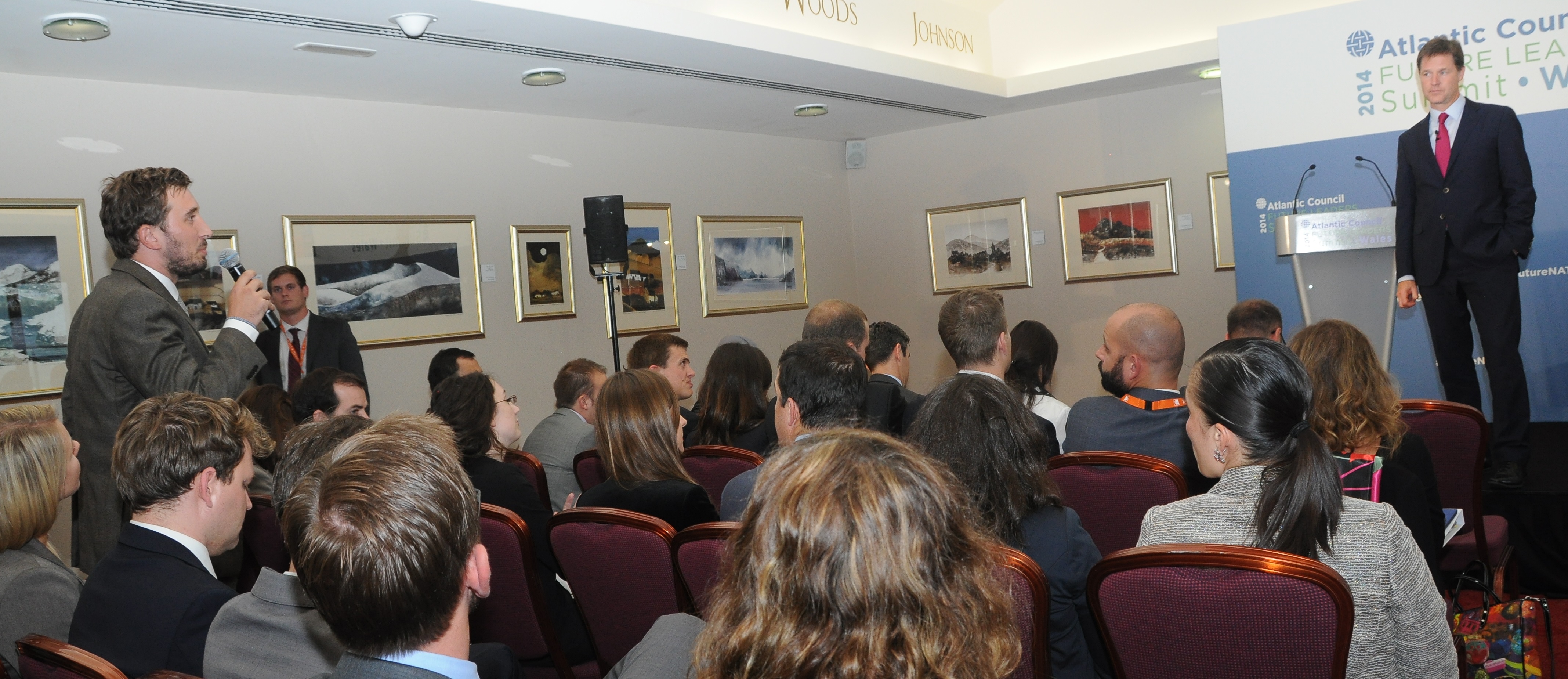 Join Us
at Security Beyond Defense
A discussion on security & media, tech, business, and the arts
July 7, 2016 from 12:00 – 6:00 pm
Warsaw Novotel Centrum

Featuring former US Secretary of State Madeleine K. Albright, Copenhagen Mayor for Employment and Integration Anna Mee Allerslev Andersson, award-winning Afghan Artist and Activist Omaid Sharifi, YouTube Marketing Head of Strategy Matt McDonald, Ukrainian Journalist Maxim Eristavi, and many others.
Security Beyond Defense is part of the Future Leaders Summit and is open to the public, media, and NATO Summit delegates. In addition to Security Beyond Defense, the Future Leaders Summit includes private sessions for rising leaders selected through a competitive process from over 1,300 applications.
This high-profile conference connects the next generation of transatlantic leaders with top officials, global peers, and senior experts. A cohort of sixty future leader delegates includes rising executives, journalists, human rights activists, entrepreneurs, combat veterans of NATO operations, urban leaders, presidential advisors, and security experts.
The conference seeks to reinforce the transatlantic bond between the Alliance's future leaders while expanding the NATO community to include security-conscious members of the international businesses community, civil society and academia, and leaders from key partners and developing nations around the world. Security Beyond Defense will focus on migration, countering propaganda and extremism, current security challenges facing the transatlantic community, and the role of the business community in security.
The conference is chaired by former US Secretary of State Madeleine Albright and former Swedish Prime Minister Carl Bildt and organized in partnership with the Atlantic Treaty Association, the Polish Government, and NATO. The Atlantic Council is also partnering with the Polish Institute of International Affairs and Globsec to bring delegates and speakers to the Experts Forum on July 8-9.
The Future Leaders Summit is generously supported by Robert J. Abernethy, Raytheon, NATO Public Diplomacy Division, the Norwegian Ministry of Foreign Affairs and Ministry of Defence, US Mission to NATO, Airbus Group, Ministry of Foreign Affairs of Poland, Gokhan Gundogdu, Global Voices, Unitas Risk, Radu Magdin.