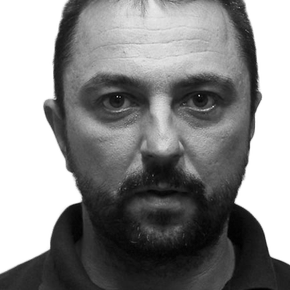 Zbyněk Pavlačík
CEO and Cofounder, Jagello 2000
Shortly after the fall of communism (1989) and when the Czech Republic joined NATO (1999), the country felt the need to start a dialog between the military, which was going through an unprecedented reform from a totalitarian state tool to an army of a democratic country, and the public, which was only beginning to develop its civil society capabilities. In 1999, Mr. Pavlačík decided to capitalize on his decade long media career and became one of the cofounders of the Jagello 2000 Association.
In order to facilitate the transformation of the country and strengthen the lacking notion of responsibility of the country for its own protection, Jagello 2000 embraced the task of communicating the defence and security issues to the public in a country that had had no history in such endeavors. The Czech experience in this field was then further used by Jagello 2000 in organizing public diplomacy activities in Ukraine (2003-2010) and Western Balkans (2004-2010).
Over the years, the relentless work of Jagello 2000 has been numerously recognized by both state and non-state representatives. In 2009, the then Prime Minister of the Czech Republic Mr. Mirek Topolánek awarded Mr. Pavlačík a medal "Merit for Admission of Czech Republic to NATO". In 2004, the then German Marshall Fund of the U.S. Transatlantic Fellow Mr. Alexandr Vodra became a Honorary President of the Czech Euro-Atlantic Council, a governing board of Jagello 2000.
In 2009, Minister of Foreign Affairs Mr. Karel Schwarzenberg appointed Mr. Pavlačík a member of the Ministry's Program Council of the Czech-Polish Forum. In 2010, Mr. Pavlačík was invited by the Ministry of Defence of the Czech Republic to become a consulting expert on the White Paper of Defence.