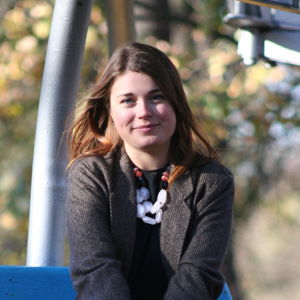 Kristina Rutalyte
MA Candidate, International Relations & Diplomacy, Vilnius University
Kristina Rutalye is currently a pursuing her Master's in International Relations and Diplomacy from the Institute of Politics and International Relations at Vilnius University, where she completed her Bachelor's Degree in Political Science in 2015. Her studies have enriched her backround and understanding not only in politics and international relations but also in various fields like economics, European Union studies, law, and sociology.
Kristina has always aspired to deepen her knowledge and improve her skills through practical application. During her studies she completed two internships – one of them at the Embassy of the Republic of Lithuania to the People's Republic of China and the other in the Ministry of Foreign Affairs of the Republic of Lithuania. At the moment she is working in the private sector, but in the future she intends to transition back into work in a government institution or international nongovernmental organization.
Kristina is passionate about China's and East Asian politics, EU politics, human rights, and environmental problems. In her free time she likes to read, travel, and listen to people's stories.