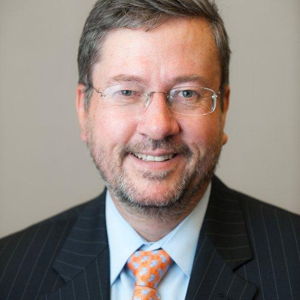 Daniel S. Hamilton
Director, Center for Transatlantic Relations, SAIS
Dr. Daniel Hamilton is the Austrian Marshall Plan Foundation Professor and Director of the Center for Transatlantic Relations at the Paul H. Nitze School of Advanced International Studies (SAIS), Johns Hopkins University, named in annual surveys conducted by the University of Pennsylvania as the 6th leading "Global Go To University Think Tank" in 2011; a "Top 20 U.S. Go-To Think Tank" in 2010; and a "Top 30 Global Go-To Think Tank" in 2009. He also serves as Executive Director of the American Consortium for EU Studies, designated by the European Commission as the EU Center of Excellence Washington, DC.
Dr. Hamilton is the Coordinator of the "Enabling Technologies Coalition," an international grouping of scholars, businesses, non-governmental organizations and other stakeholders, initiated by Microsoft, that promotes research on the potential for enabling technologies to facilitate economic growth in the areas of health; low-carbon economy; education; and governance. This research is generating new knowledge for scholars and applied sectoral models of direct relevance for business, government policymakers and other opinion leaders.
Dr. Hamilton leads international policy work for the Johns Hopkins-led National Center for the Study of Preparedness and Catastrophic Event Response (PACER), named as one of 5 U.S. National Centers of Excellence by the U.S. Department of Homeland Security.
He has held a variety of senior positions in the U.S. Department of State, including Deputy Assistant Secretary for European Affairs, responsible for NATO, OSCE and transatlantic security issues; U.S. Special Coordinator for Southeast European Stabilization; Associate Director of the Policy Planning Staff; Director for Policy in the Bureau of European Affairs; and Senior Policy Advisor to the U.S. Ambassador and U.S. Embassy in Germany. In 2008 he served as the first Robert Bosch Foundation Senior Diplomatic Fellow in the German Foreign Office.
Dr. Hamilton has also taught graduate courses in U.S. foreign policy and U.S.-European relations at the Hertie School of Governance in Berlin, the University of Innsbruck and the Free University of Berlin. From 1990-1993 he was Senior Associate at the Carnegie Endowment for International Peace and from 1982-1990 Deputy Director of the Aspen Institute Berlin. In the summer months he serves as Dean of Waldsee German Language Village, the oldest and largest German immersion program in North America for young people, sponsored by Concordia College in Minnesota.